Finally, a homeschool related post!

For the past 18 weeks we've been studying art as a regular subject at our house. We began with Botticelli, Caravaggio, and Delacroix. This week we began our new unit on Monet (Ace's request.)

For this lesson we looked at Monet's Terrace at Sainte-Adresse.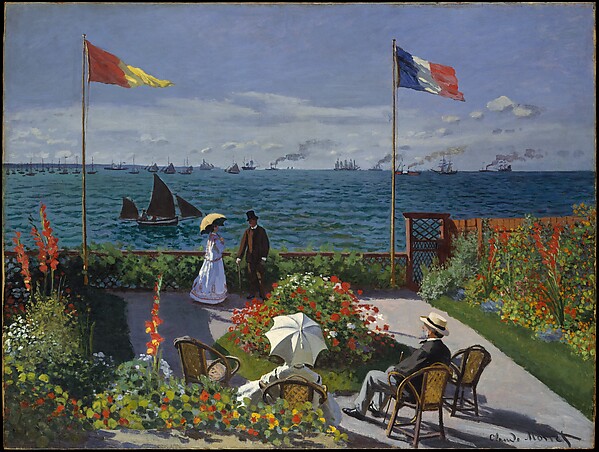 Following the directions at
KinderART
, the kids drew their pictures in the style of Monet, including water, a garden, and strong vertical and horizontal elements. I think they are lovely.
Deuce's work has a sun like an egg.
Three named her's "Cottage by the sea."
Ace has a dreamy quality in her work.
Jack O'Hearts has a grey sea and a breakwater.


Fantastic work kids!